This Library is for entrepreneurs or persons thinking of going into business.  It features:
Professionally researched and written material

Indigenous materials and context, based on the Jamaican economy

Guidelines for investment and expected earnings

Market demand

Raw materials availability

Available and appropriate technologies

Equipment requirements

Financing requirements

Industry best practices in the different industries.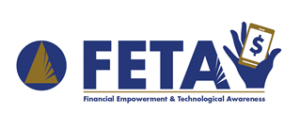 Financial Empowerment & Technological Awareness (DBJ)
MSME Training Collection
There are currently no training videos available. Please check below for supporting documents.
Supporting Documents
Financial Management

Module 1

-The Benefits of Financial Management
-Setting SMART Personal & Business Goals
-Financial Assessments
-Assets & Liabilities
-Register your business

Making Good Financial Decisions

Module 2

-Evaluating Your Financial Decisions
-Developing & Managing Your Budget
-Tracking Income & Expenditure
-What to Consider When Borrowing

The Nature of Financial Services in Jamaica

Module 3

-Consumer Protection
-Personal and Business Financial Options
-Electronic Retail Payment Services
-Mobile Money Services

Financial Toolkit

Module 4

Sample Financial Assessment Sheet

Financial Toolkit

Module 4

Sample Monthly Budget

Financial Toolkit

Module 4

Sample Income & Expenditure Tracking Sheet

Financial Toolkit

Module 4

Loan Calculation Example